Circus of The Dark
Where everyone is like family~
Full Name: Akira 'Mana' Masamune
Me: Her name used to be Aliza though... Until I kept messing up on her name.
Akira: *smiles sweetly* So now I am just plain ol' Akira.
Me: Yep, unless I accidentally type another name again!
Nickname's: Ali and Squirt.
Gender: Female
Age: 18
Race: She is what people would call the wiccan demon. Someone who is half demon but also half witch.
Looks: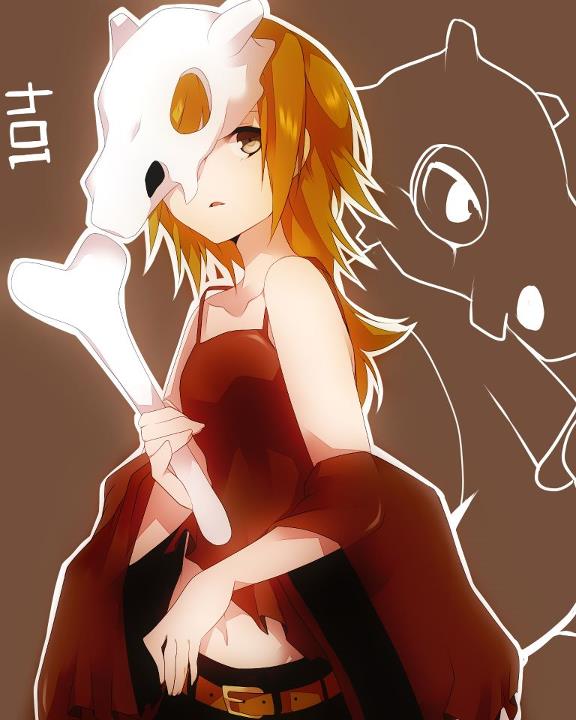 Job: She is the Magician of the Circus.
Any Family?: Her half Brother is Dillan but other than that I don't believe she actually has a family who is alive.
Biography:
- Akira when she was a young girl was actually the daughter of a noble demon, and her mother was a famous shadow witch who was able to control the shadows at her will. When Akira was born, she didn't seem.... 'normal' she would always play with the random animal bones that was around, her father saw no problem with it but he mother was slightly disturbed at the thought that her daughter had a fascination with death. Akira, being the young child she was always gave the imps that were around her house the bones to play with and they would have bone fighting competitions. Either it was throwing or having a sword fighting like battle against each other, Akira did it all with bones and she didn't even care if it did have some flesh left on it or not, she was happy playing with them. By the age of six, she was good at fighting and had a bone that was as tall as her that she carried around that her father graciously given her as well as a helmet both from a rare animal that was in the Underworld. Not rare as in almost extinct but rare as in that they are hard to find despite being quite a bit of them.
Then by the time she was nine years old something unexpected happened, her father sent her to the arena to fight other demons, and afterwards she was locked up in a cage. She was confused and extremely angry. She took out her anger by killing demon after demon even her friends, she didn't notice, one day though she got a visit from her father only then revealing himself as her father's twin brother who was never known by anyone, not even his own brother and was the one who killed her father. Outraged Akira tried to attack the man who only stepped back away from the cage laughing, he didn't anticipate for her emotions to be controlled by her powers when he was surrounded by shadows. Instantly cracking his neck he died, and Akira was released from the cage with a small smile remembering her 'Real' fathers words, "Smile, you are more beutiful with a sweet smile." She then went and ran to her house, her feet bare foot and being completely filthy. When she opened the door to the house, her servants were startled especially when she asked about where her mom was, only to be answered with the truth of them being dead. Running away Akira managed to find a village and lives there stealing what every she needed, when one day she made friends with another orphan boy who lived on the streets.
They became best friends but everyday they went somewhere her friend died, it happened in the past six years driving her to the point of madness since no one remembered him dying, not even the boy himself. She then killed her friend ending his own life with her own hands, and ran out of the village being hunted as a murderer, she then started walking around and eventually found the Circus of the Dark remembering something about it being a 'safe place' for people who are a bit odd in personality wise. Unfortunately for her something happened that made her lose her memory, and when she came to she was by the Circus of the Dark and was confused on why she was there and what happened only remembering her name. She then went and asked Blaine if she could join the family, after a few seconds of thought Blaine then agreed. Akira happy went and was introduced to the other people of the Circus of the Dark she went and became quick friends with a man named Azarel O'bryin who helped her around the Circus. She has been there for about three years and is more than happy to call them her family.
Personality:
- Akira seems to be a more polite and a nice girl who is more of a gentle type person who goes with whatever someone say's being obidiant. She is more of a person who will attach to the first person who will show her love and affection and stick to them like glue. She is one of the few in the Circus to kills people in a more 'settle' way by taking out a person in the back and killing them with her shadows. Akira, also has a more insane side, when she hears something that will remind her of or her past or see something she will snap and go into a insane rage killing someone or people with a spur of emotions and immediately regretting it afterwards, but only a little before she goes back to her everyday life.
Any Mental Issues?: She has a little mental issue of her past memories being connected to her mental state.
Accessories: She carries the bone and skull that her father once gave her everywhere with her, she also seems to always have a smile brightening anyone's day.
Secret Crush?: .... *takes nervous glance at Akira*
Akira: *blinks at me with a confused look* Are you gonna tell them?
Me: Your not gonna kill me? o.o
Akira: *smiles gently* No.
Me: Oh, her crush is Azarel.
Abilities: She can control shadows to do anything, either to make clothes, control their movement, or for fast travel. These are her abilities that she gained from her mother before she died.
Pets?: N/A
Theme Song: Kagerou Days by JubyPhonic/Ia
Chat Color:
Akira: I would like this one please.
Me: M'kay. *picks the color* Got your color.
Akira: Thank you.
Favorite Quote:
Laugh When Everything Goes Wrong
Love When you have Nothing Left
Live For all That's Worth
Any other Information?: She has a hobby of drawing and playing video games when she's not hanging with her crush or being in the Circus.
Full Name: Dillan Mindcraft
Nickname's: Dil, or Dear (by Jaemey)
Gender: Male
Age: 14
Race: He is a Dragoon. (A human with a dragon form.)
Looks:
Job: He is actually Jaemey's acrobatic partner.
Dillan: Don't forget I'm also her protector as well as her boyfriend. *eyes me*
Me: *smirks* Yes, sir. I know that she is your girlfriend.
Dillan: I feel like I'm missing something.
Me: *snickers evilly*
Any Family?: He doesn't really have a 'family' besides Jaemey and Akira. Though he is sad that Akira doesn't remember him.
Biography:
- Dillan knew about his half sister right after he was born but wasn't fully aware that he knew until he was old enough to have memories was when he realized that he had a half sister, and that her mother was the one that gave birth to him. Instead of being angry that he was never told he had a sister, in fact he decided to do some research on his older sister only to find out that she in fact she was being held for battles against demons. Watching the screen of his computer he couldn't help but stare at awe at the nine year old girl beating demons left and right and coming out victorious without a scratch. By the age of seven years old he had fully learned how to become into his dragon form, he was still a little small for a dragon but his adopted parent's told him that he would soon grow larger with age but it would also have a harder time containing his powers. Once the Circus of the Dark arrived to his town however, he went to see what the fuss was about looking in and being part of the crowd he was amazed at what they did. Unfortunately a girl named Evaline appeared behind him, being the Fortune Teller of the circus with a small smile she escorted him out before he heard some screams of the people inside. Confused, he was introduced by a girl name Jaemey whom he took a instant liking to, and thought her to be adorable.
Dillan then went to the Circus every time they were there to talk and chat with Jaemey under the watchful eye of her older brothers, when he was about to go he overheard of some people harming Jaemey which made him curious. When he found out that she was kidnapped or about to be injured he ran and spotted her immediately attacking the kidnapper and killing him on the spot, after a while he broke out of his trance and looked up to see Evaline with a smile on her face. He was told to be Jaemey's protector, and cutting a little of Dillan's skin he felt his blood drop on a dragon necklace before putting it around Jaemey's neck, being told it was so she could summon him whenever he wasn't near. Going back home Dillan didn't think much, until half way home he was teleported to Jaemey, embarrassed because he was thinking what would happen if he was in a more 'awkward' situation he asked what she needed. Only to be told that he was gonna stay with her because he was her protector and she wanted to be around him at all costs. Deciding to stay, because he didn't really want to go back home he stayed, at the age of nine they had gotten closer together to the point they became boyfriend and girlfriend. One day however at the age of twelve something happened making everyone that was in the Circus become 'missing' or went away.
Staying with Jaemey in the Circus until they find someone who will take over the Circus he made sure she was still happy despite having her whole 'family' gone from the place. When Blaine came around, he made sure Jaemey stayed back as he investigated seeing her pick it back up is when he introduced herself, and gave her some Ringmaster Clothing, they stayed as the acts in the Circus as they saw more strange but friendly people come in. When his half sister came in he was about to hug and introduce himself to her but seeing that she had no memory made his heart sink so he resisted to hug his half sister. Though for some odd reason, she was always kinder to him as the other's which made him happy thinking that maybe she subconsciously knew or remembered him, but he didn't do anything to question.
Personality:
- Dillan is a more protective and odd type of person, he doesn't seem to like violence much but once someone harms Jaemey or does something that will harm his friends and family he will either A. Snap and break their necks or B. If Jaemey is in the mood she will let her kill them. He is a fun type and very lovable he doesn't like to have the thought that he will never see Alexander or Christophe again or any of their relatives, he is also a little sad at times but will brighten up instantly. He is a little bi-polar but hey, everyone seems to love him just the same and he doesn't care if people don't like him, as long as he has his lovely Dear he will be fine for the rest of his life~ Did I forget to mention that he is very romantic?
Dillan: *blushes* Creator!
Me: *giggles widely*
Any Mental Issues?: Besides being bi-polar and being extremely overprotective over his friends, family and girlfriend? Hm.... Nope.
Accessories: He doesn't carry anything all the time, so no, well he has a skull earring on his left ear.
Secret Crush?
Girlfriend: Jaemey Lynn Kandine
Abilities: He is able to transform into a dragon of course as the ability above shows, but he also is able to control fire to do his will which he mostly uses for making drawing's in the sky or write in the sky. He uses his claws to kill so he doesn't have to use his powers much. Evaline also taught him how to duplicate himself.
Pets?: N/A
Theme Song: Metamorphosis by Blue Stahli
Chat Color: Any type of blue, I mean come on it's hard to pick the same color all the time.
Favorite Quote:
Old friends pass away,
New friends appear,
but no matter what happens,
we will always have to move forward.
Any other Information?: The necklace that he was bound to was blood, is actually his little home, he doesn't have a room so when Jaemey sleeps he just sleeps in the necklace.
Full Name: Jun Riversdale
Nickname's: N/A
Gender: Male
Age: 19
Race: He is a shapeshifter, but there is a little catch to show that he is not a complete shapeshifter...
Looks: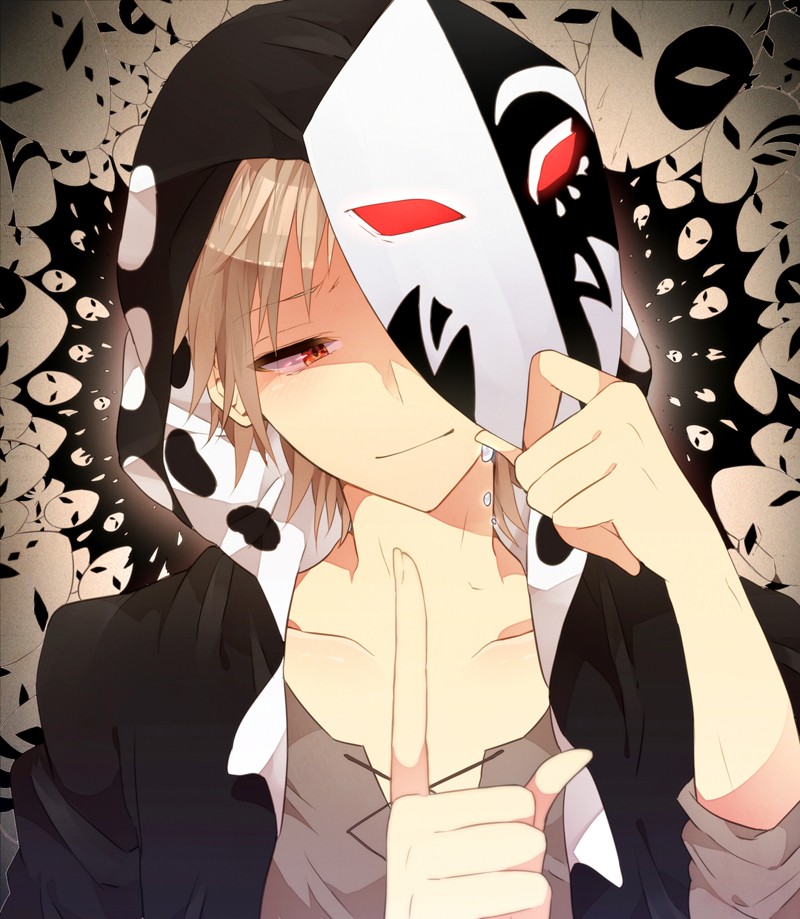 Job: He is the Shapeshifter of the Circus
Any Family?: He doesn't really have a family, if you question it he will only stiffen and give you a angry glare before walking off.
Biography:
- Jun is really a mysterious guy that doesn't really tell you about his past, and that is why me, the Creator is here to tell his tale. Jun wasn't really a weird kid like the rest of the people in Mansion, in fact he was one of the more normal kids, a troublemaker like all boys seem to be these day's. Well Jun had a habit of going around transformed as the scaryist thing he could thing of to scare the other children his age, and laugh when they wet their pants or ran to their mother's. Everyone in the Clan that Jun was in knew of his misbehavings after all many people came to Jun's parent's and complained about their sons pranks and whatever else that had happened that involved Jun. Fully aware of his pranks his parent's assured the parent's that they would do something about it, later, they finnaly did. At the age of nine years old, Jun was up to one of his daily pranks again, this time is was appointed at his neighbor, a girl at the same age of him who he didn't particulary like due to her picking on his little cousin whenever she came over. Sneaking her desquised himself as a giant spider sitting on the top of his neighbores house waiting for the female to come home from school.
When she came home let's just say what he did to her made her go into a mental hospital, smirking and walking into his house only to be yelled at by his parent;s. Which confuswed Jun greatly because he didn't see the problem of putting her where she belongs in what his opinion was, the Mental Insane Asylum. Deciding to punish him his mother and father took a special mask and placed it on his face, he tried to take it off but his mother and father kept it on, after he passed out his parent's took the mask away from his face and set it down in a special vault where he couldn't get it. When Jun came to he realized that he didn't have his powers, enraged he ran and searched everywhere for the house destroying everything until he found the mask that forsaken him, his parent's tried to stop him but once angered they couldn't. When he found the safe he stole the mask and ran off away from his parent's to go for a walk bringing many more masks with him. Jun walked around the town getting a view of it and got in the habit of lying and tricking people to get what he wanted to survive, he even got so used to it that he started to believe his own lies as well..
By the age of Fifteen years old he had become a master informest getting the information he needed by tricking people into telling him the information, that's how he found out about the Circus of the dark. Curiosity peeked his interest as he went and found more information in the more 'lower' parts on informesys the one's who get down and dirty and get to get their information in the darkest parts of town. To fulfill his curiosity he went and sat in the show, luckily since he didn't have his powers he blended in quite well with the humans, he was highly amused at the acts of the show with the horror that they presented. He watched them with full excitement everytime he went to their show, it wasn't until he was found out by Akira when he actually joined for his own amusement.
Personality:
- Let me put it in a nice way, Jun is a filthy lier, he lies to everyone he meet's due to it being self defence and to get what he want's. Unless you are really close to him, he won't tell you the truth, like with Blaine he will tell her the truth always, he is rather mysterious and won't tell you anything about himself unless he want's to. He doesn't like attention that much either, but he will give a lot of attention which is why he hates being in the Circus yet loves it at the same time. He is loyal and keeps a calm demeaner in all situations and has a slight playful flirty side as well, so it makes him a good friend and companion to have.
Any Mental Issues?: Naw, he doesn't really have any mental issues. He does get pissed off if someone see's through his lies though.
Accessories: Little theature looking masks that dangle from his waist.
Secret Crush?: .... Want to take this Jun?
Jun: *grins playfully* I like Blaine~
Abilities: He has two other masks that he brought with him that let's him put people's powers inside the masks like his parent's did to him, he also is able to shapeshift, but isn't able to without his mask since the person that put the powers inside the mask are the only people who can take them out and he doesn't like his parent's.
Pets?: N/A
Theme Song: Yobanashi Device by Jubyphonic/Hatsune Miku
Chat Color:
Jun: This one~ *huggles me*
Okay, okay~ but only because you asked.
Favorite Quote:
People says that lies harm more than the truth
but in all my past experiences
only the lie has helped me~
Any other Information?: Jun doesn't know but after he ran away his parent's have died the same day, wonder what will happen when he finds out?